18043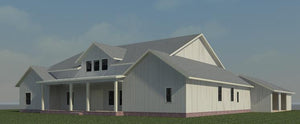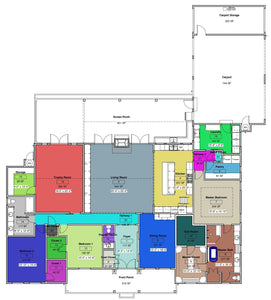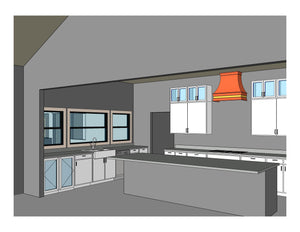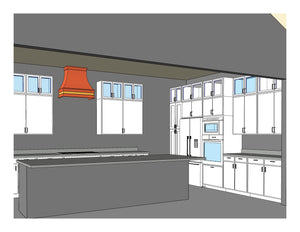 Project  # 18043
Living 3628 SF
1 Story, 3 Bed , 2.5 Bath, 2 Car Carport
10' Ceilings, Trophy Room, Safe Room, Indoor Storage Room, Exterior Storage Room, Dining, Fireplace, Built-Ins, Outdoor Kitchen/Living.

Specs: Width 87'-8", Depth 99'-1 1/2", Height 27'-6", Foundation 5850 SF
***Please include the physical property address of the build site upon checkout.*** 
One full size printed construction set is included with purchase as well as a PDF copy that will be emailed to you. Prints are sent via priority mail and additional sets are available for $3 a page. With the PDF you are able to have more sets printed at the printer of your choice.
Do you love the design but wish it was flipped? We're happy to mirror any design for you for a $35 fee. 
Custom changes are available for an additional fee. Please call Herbert at (361) 788-3046 or email lonehorndesign@gmail.com. Please reference project number when contacting. 

Thanks for looking! We're happy to answer any questions you may have to get you on your way to building your dream home!